Lindsay Baldassano
Lindsay is available for interviews, guest posts, talks, and summits:
You can contact her at: lindsay@supersecretpowers.com
Her articles and weekly readings can be found at www.supersecretpowers.com
If you would like to work with Lindsay, you can see her programs and sessions at: http://supersecretpowers.com/work-with-me/
Author of Dreamcasting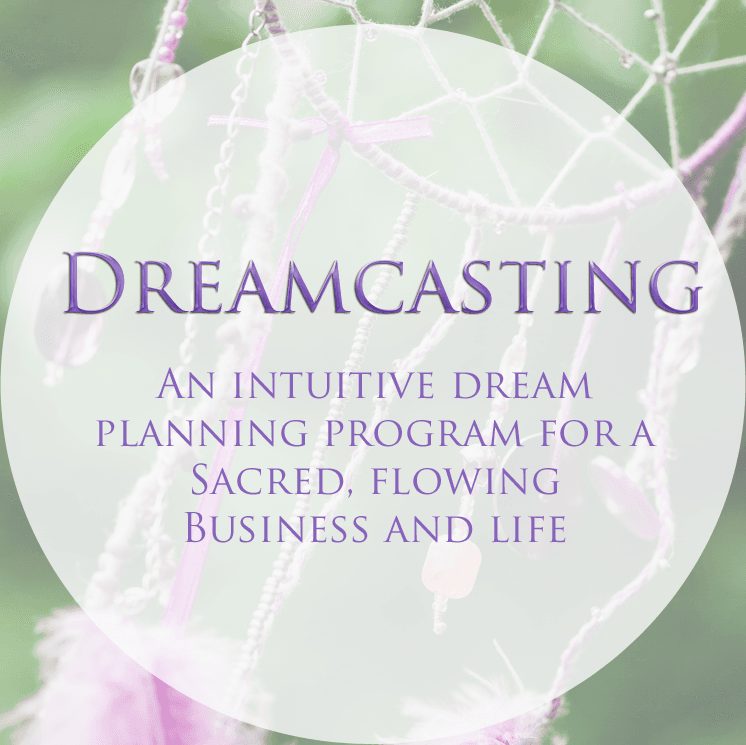 Dreamcasting is like the Fire Starter Sessions meets Eckhart Tolle. Lindsay shows sensitive, intuitive women that there is nothing wrong with their gifts, feeling their sensitive emotions, or going for their dreams. Their spiritual gifts are meant to help them rise to help lead others. Many spiritual and creative women feel they are too creative or "out there" to stick to a planner and really focus in on their goals and how they show their work to the world. This book will show them how to both use their spiritual gifts and insight AND take on the world!
"Planning for intuition isn't about forcing the intuitive or creative process, but rather building the devotion to be open and recieving new information, energy, and inspiration every step along the way." -Dreamcasting
I wrote Dreamcasting to fill a gap in the spiritual business market. Planners like the Desire Map, Fire Starter Sessions, and even Your Shining Year provide a good beginners look at how to bring your external goals into alignment with your Soul desires. But for the more conscious business woman, like me, I needed a little less fluff and a little more structure. While many think that planning and intuition and creativity have little to do with one another, with the right kind of structure a creative or intuitive person can not only succeed, but tap their inner genius and wisdom for marketing and strategy, as well as with their innate spiritual gifts.
Download the author and book info sheet here: my author press sheet
Book Cover Image: click to see full version
Quotes from Dreamcasting:
"Reality= you are Divine."
"While we cannot always plan or predict what guidance will ask of us, we can create a life that is devoted to keeping those open spaces for intuition and our Divine-self to speak."
"In order to birth our work, our service, our destiny, we must learn to birth from our inner most Divine-self."
"We must be present to breathe, center, feel, decide, and rise moment to moment."
"It's on the daily level that the magick of new things happens."
"Bit by bit, we forge a new path, a new way of being. Breath by breath, we have to make new choices for ourselves."
"There is never a point in time when our energy is less than whole."
"By holding on to these energies of hurt, we create parts of ourselves that we are literally holding in shadow, away from the light."
"Our good feelings are meant to bolster us for greater working, more growth, further Be-comings."
"The more time we take to get relaxed and clear about what we are doing, the faster the Great Work happens and the more productive we are. The more productive and flowing we feel, the more relaxed and at peace we feel. It's a positive feedback loop!"
Author Bio
I am a soul embodiment guide and intuitive life coach. I've always been sensitive and explored the body of humanities religious and spiritual experiences. I quickly understood that what could not be understood in books or teachings were our own interpretations of how the Divine interacts with each of us. My own personal awakening and journey began with a personal experience with the paranormal and pushed me forward on a path to explore the fullness of the Divine around us. My path took many forms, paranormal investigation, being a tarot reader on huge live reading site, becoming a life coach, and field testing all my theories and thinking through some pretty serious life changes and choices. 
I am a master of common sense, but I have a PHD in all things woo (divination, ecstatic experience, ritual work, meditation, world spiritual practices, personal devotion, and practice), and I'm ready to bring my experiences and teachings to those who feel the call to become healers, lightworkers, soul-prenuers, and change-makers in the world, so that they can continue to open to their own divinity, their soul, while also learning how to craft their mission and service to the world.  
I am a one woman show, a solo, soul-prenuer, doing my own photography, writing, web design, product creation, you name it.
Other stuff
BA in Anthropology/Sociology from Mansfield University of Pennsylvania

Certificate for Russian language and culture from Volgograd State University, Volgograd, Russia

Reiki Master Teacher 2008

Super Secret Powers founded in Feb 2014

Paranormal investigator for Pennsylvania Paranormal Research and Investigation.

Former student at International Instruction for Coaching Services

Ran Dracowolf, a metaphysical shop (online and vending) for 6 yrs. Made my jewelry, did readings, and supplied essentials for my peep's spiritual experiences.
Mission
Super Secret Powers coaching believes that every person has the right and responsibility to discover who they really are, a vessel for Divine Source and guidance. I seek to help anyone come to a deeper self-knowledge, to find their seat of personal powers, and to feel empowered to live their life in a way that is best for them. I follow an energetic holistic model, where we seek transformation through raising personal vibration, self-understanding, alignment with true self and values, and radiance of personal power as tools for enlightened personal change and evolution. Because of the senselessly beautiful notion that people should do what lights up their soul spark, I offer a full compliment of coaching and supportive tools, coaching sessions for the individual and groups, books, articles, spiffy videos, and other products to help you find and start living from your Soul, the source of who you are.
Headshots