Unicorn go-getter, you know you need to start:
Building a business that supports yourself, not a big company, well-known Guru, or yet teacher with the latest certification. 
Discovering a sales system for you that feels easy and authentic you, while also getting you clients and profit
Creating a business based on your soul authenticy, big heart, and energy alignment, even if you've been struggle to understand that really means
YET…
There so much strategy out there you don't know what to do next or how to choose a strategy that will work your clients and your stregnths.
Doubt keeps creeping in, stopping you from taking action,  leaving you wondering if you're really ready yet.
You find that everytime you try to put yourself out there that you get strange responses, mixed results, or that you are shouting in a crowded room unable to be heard above the din.
STAYING IN THAT CYCLE OF INSPIRATION AND DOUBT GETS YOU:
Your big beautiful vision is more than just strategy, sales, and endless content.
Your vision is your destiny, it's what you were called here to do, but that doesn't mean that you know what you need to know in order turn your dream into something profitable, sell-able, or even actionable.
Especially if you weren't in retail or marketing before you tried your hand at entrepreneurship. 
I had to learn the hard way, and so I want to help you get back on track faster than I did.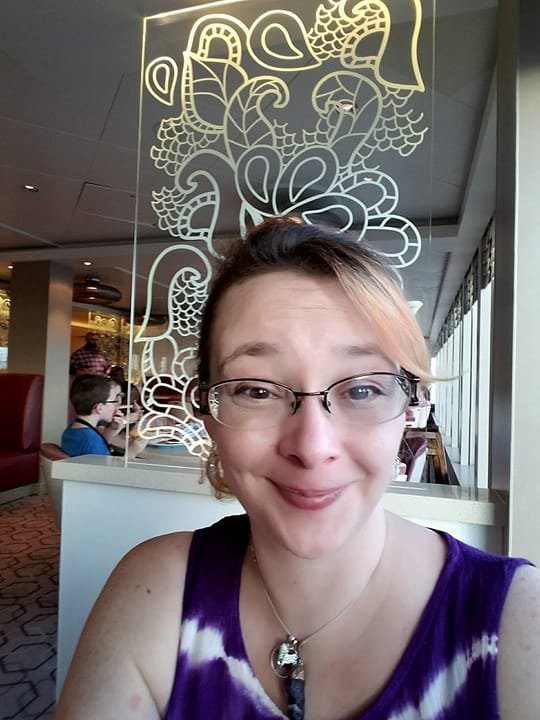 I've owned and run home businesses for over 10 yrs, on and offline. But when I started my entrepreneurial journey, I knew nothing about how to make a business work. All I knew at the time was I liked making things and I didn't have enough space in my home for all the things wanted to make. And well, it seemed like a good way to pay for my crafting habit.
But I didn't know a thing about marketing, promotions, or selling online. And when, at first, my sales did not skyrocket, I began to internalize my poor results.  Being a sensitive, an Empath and Intuitive, that whole internalizing pattern nearly crippled me and my business.
I jumped from strategy to strategy, idea to idea, even trying MLMs, and hotlines, looking for something to "save my business" and "finally make it" successful…or at least profitable.
What I didn't realize was that it wasn't necessarily about the strategy, technique, modality, or even the best sale I ever offered.
My success was tied my energy, my vibe, and my sense of self.
I wasn't ever going to feel successful if I was desperate for the sale, constantly battling doubt, or afraid to have my ideal clients to see or hear me.
In order to go after my success as an Empathic Intuitive I had to raise my vibe, figure out the skills I actually needed to learn, and get and stay in my abundance and wealth creation mind and  heart-set. 
I had to Unleash my Inner Biz Goddess!
PEOPLE RAVE ABOUT MY SESSIONS, SO WHY DELAY YOUR DREAMS ANY LONGER?
The reading and personal time I received was such a Wonderful & positive experience! I was informed of what I needed to hear and apply into my Life! I Definitely say, Book a session you won't be disappointed. ~Love & Light
She was incredibly accurate with everything, getting the situation down perfectly, offering amazing advice as well. I have yet to know what will happen but everything she said was true so I have faith. Thank you, Lindsay!
I don't know what I'd do without Lindsay! I grew up with a family that didn't get me at all. I used my gift of empathy to belong to my own world, shielding myself from life. Losing the anxiety and constant worrying so that I could be me and not care so much of what others thought. I took a very brave step and went part-time at my day job to build a life/fitness coaching business.
I knew this all along but couldn't bring myself to feel into it, own it and admit it out loud. I was a great excuse maker! I've taken responsibility for that, and I'm so joyed to report this past weekend I actually had a paying customer for a reading!
Are you ready to release what holds you back from:
Raising your vibe to attract your tribe?
Being in the flow of wealth attraction and creation?
Deeply tapping into your creative genius and Empathic oneness, and to create soulful connections in your sessions, classes, and even marketing?